MEET DWIGHT: Our New Customer Service Manager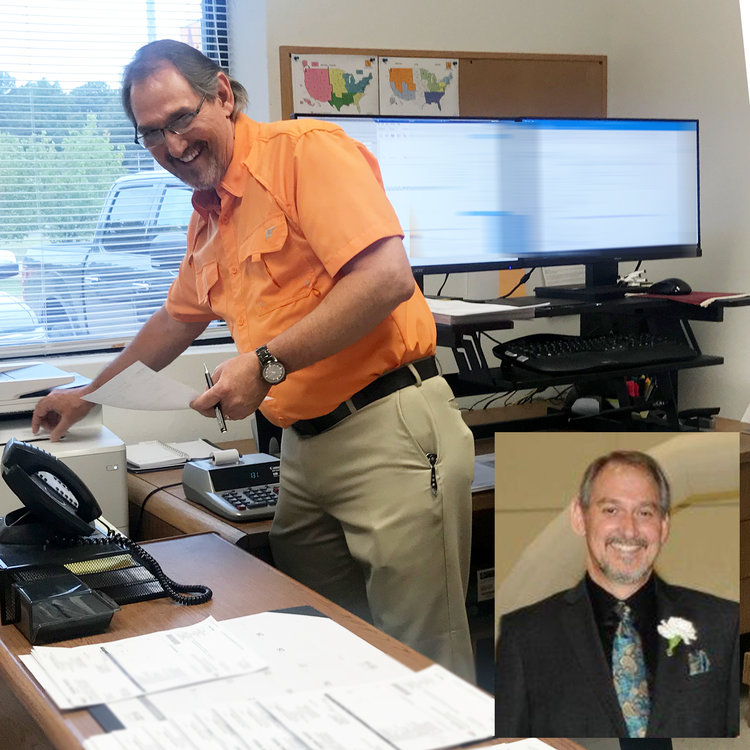 If you would like to nominate an A+ team member for a shout-out, email the nomination to uniformfamily@apluseveryday.com
Dwight Burr, A+ School Apparel's new Customer Service Manager. With 25 years of management experience, Dwight steps into a role fitting of someone with his vast knowledge and customer-centric value system. Dwight began his career at A+ in the Cutting Department, drawing out pattern markers. Soon after, A+ invested in their first CAD unit and Dwight was assigned the implementation of that automated unit. Once done, Dwight took on roles in HR and then Payroll. Dwight left A+ to pursue a career in Executive Management with an International Company but returned to A+ in October of 2016, training in various departments, becoming QC Manager, and now sits at the helm of our Customer Service Department.
We are proud and lucky to have Dwight's leadership skills and tireless cooperative attitude. He believes full-heartedly that respect is something one earns, and he applies that mentality to both his staff and all our A+ customers. Honesty, attentive listening, diligent work ethic, and polite communications are just a few of his wonderful qualities.
Dwight is well-traveled and spends his off-hours expressing himself through the arts and photography with family and pets.